Chiropractic X-Ray Equipment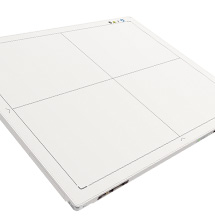 VFPW
Wireless Flat Panel
All new wireless connectivity. Eliminate the need for a static wired connection & the need to run extra cabling. The 14×17 inch panel produces high quality images wirelessly.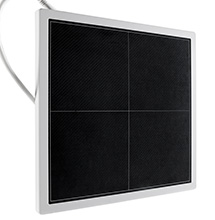 VFP
Flat Panel
The versatile Flat Panel DR system offers images within seconds of exposure and it's easily into smaller x-ray rooms. The 17×17 inch panel produces high quality images at an affordable price for Flat Panel technology.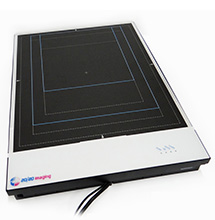 VDR
Economical (CCD)
20/20 C-DR's 14×17 sensor directly captures the image data and displays it on an acquire computer workstation within 10-12 seconds from exposure.
Chiropractic Software/PACS
Chiropractic Tool-set
Advanced Orthogonal Analysis, Gonstead measurements, Upper Cervical Analysis, George's Lines, Ilium Analysis, Line Drawing, Measuring, Angles (Regular, Cobb), Cervical Curve, Lumbar Curve, Orthospinology, Full Spine Stitching, Spine Labeling
Opal Viewer
The Diagnostic Image Viewer screen provides a wealth of tools and options to assist in reading and manipulating high-resolution medical images.
– State-of-the-art DICOM viewer delivers powerful, intuitive workstation functionality
– Quick function shortcuts integrated for efficiency
– Full Chiropractic (DC) tools included with package purchase
– Available Chiropractic stitching (Manual & Automatic) contact sales for details
– Podiatric (DPM) Tools available
– WORLDWIDE access: view from anywhere!
– High-resolution multi-monitor support
– Customize screen layouts; up to 9 images per monitor
– Fully customizable settings to accommodate your specific needs
– Compare images (post/pre op)
– Refresh (see saved/available images, while study is being performed)
– Custom Toolbox (see top-left of above image), fully customizable annotations/tools
– Bone Enhancement – reprocess images sharper for enhanced diagnosis
Opal Studylist
The Study Listing screen is your interface to the database. Now actions like opening, transferring, filtering, and sorting exams are an easy point-and-click task.
– Quick access to create patient studies
– Custom search/query options
– Burn & Import patients CDs
– Fully customize user privileges for different types of users
– DICOM Send & Receive integrated
– DICOM Print support
– Modality Worklist support
Opal Aquire
Features
– X-Pipe Technology: sharper images, clarity
– Quick view selection
– Customizable image sharpness level
– Auto Contrast upon processing, no need to adjust
– Image auto-shutter/crop (keeps DICOM standard size for sending)
– Sends images in the background upon exiting for added efficiency
– Generator Integration available on select systems, contact sales for details
When you're ready for a quote, or if you have any questions, you can get started by calling us directly at 877.632.9729. We look forward to hearing from you and providing more information on how we can offer you a wonderful solution for veterinary imaging equipment.