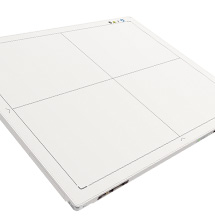 VFPW Wireless Flat Panel
All new wireless connectivity. Eliminate the need for a static wired connection & the need to run extra cabling. The 14×17 inch panel produces high quality images wirelessly.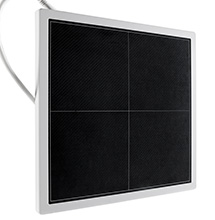 VFP Flat Panel
The versatile Flat Panel DR system offers images within seconds of exposure and it's easily into smaller x-ray rooms. The 17×17 inch panel produces high quality images at an affordable price for Flat Panel technology.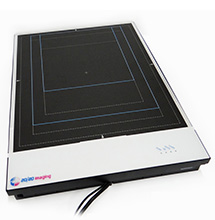 VDR Economical (CCD)
20/20 C-DR's 14×17 sensor directly captures the image data and displays it on an acquire computer workstation within 10-12 seconds from exposure.

Sigma Digital CR
Features
Konica Minolta ImagePilot Sigma – the entry level digital radiography solution. The All‐In‐One digital radiography solution specifically for low‐volume practices that take their diagnostic imaging seriously.
Benefits
Key benefits of the Konica Minolta ImagePilot Sigma include:
– All-In-One Design—Easiest for the staff to learn. Reduces IT support requirements
– AutoPilot—Automatic image processing for unsurpassed consistency in image quality
– Simplified Image Acquisition—Single click workflow increases productivity
– Same User Interface At Every Workstation—learn only one system.
– Easy-To-Use And Feature Rich Viewing Screen—Image adjustments, annotations, measurements, inputs and outputs, customizable for basic to advanced users
Regius Nano P with CS-7 Console
Features
Now you can convert your private practice to digital radiography with the Konica Minolta Regius Nano P system. It is a high performance system that offers compact size and dependability! Processing 60 (14″x 17″) plates per hour, the Konica Minolta Regius Nano P lets you take care of more patients in less time. The Konica Minolta Regius Nano P features intelligent control station software with auto recognition and self learning capabilities. You will be able to generate high quality diagnostic images with minimal training and fewer steps for improved workflow.
The Konica Minolta CS-7 provides a simple and intuitive user interface for complete workflow control. From the collection of patient data to image optimization, flexibility and ease of use are guaranteed. The CS-7 features an intuitive user interface and provides complete workflow control. The system has the ability to control the X-ray generator and all current Konica Minolta CR systems.
Benefits
Key benefits of the Konica Minolta Regius Nano P include:
– Cassette release handle allows user access to remove a jammed cassette
– Intelligent systems adjust image quality to your preference
– Dual reader orientation option for customized space utilization
– Optical unit sweeper enables self-maintenance and longer product lifetime
– Patented, rigid image plate is contact free within the CR Reader eliminating the potential for image artifacts and extends the life of the plate
Key benefits of the Konica Minolta CS-7 Console include:
– Under 3 second preview times
– Full generator controls
– User friendly interface
– Touch screen monitor and keyboard
Fuji FCR Prima T2
Features
FCR Prima T2 has been designed for those private practitioners with low volume imaging environments. Small, light, fast, it has everything a smart private practice wants in digital x-ray. At just 86 pounds and with a footprint of only 3.2 square feet, it's one of the smallest table top CR systems available.
The FCR Prima T2 stands out for its stunning combination of price, speed and remarkable image quality. Its throughput ranges from a rapid 47 to an outstanding 73 images per hour depending on cassette size. Its 100-micron images provide impressive resolution while Fujifilm's processing technology ensures your first image is ideal.
Benefits
Key benefits of the Fujifilm FCR Prima T2 include:
– Compact footprint
– Affordable
– Flexible reading in various sizes
– Stable and optimized images
– Throughput of up to 73 images an hour
Opal Viewer
The Diagnostic Image Viewer screen provides a wealth of tools and options to assist in reading and manipulating high-resolution medical images.
– State-of-the-art DICOM viewer delivers powerful, intuitive workstation functionality
– Quick function shortcuts integrated for efficiency
– Full Chiropractic (DC) tools included with package purchase
– Available Chiropractic stitching (Manual & Automatic) contact sales for details
– Podiatric (DPM) Tools available
– WORLDWIDE access: view from anywhere!
– High-resolution multi-monitor support
– Customize screen layouts; up to 9 images per monitor
– Fully customizable settings to accommodate your specific needs
– Compare images (post/pre op)
– Refresh (see saved/available images, while study is being performed)
– Custom Toolbox (see top-left of above image), fully customizable annotations/tools
– Bone Enhancement – reprocess images sharper for enhanced diagnosis
Opal Studylist
The Study Listing screen is your interface to the database. Now actions like opening, transferring, filtering, and sorting exams are an easy point-and-click task.
– Quick access to create patient studies
– Custom search/query options
– Burn & Import patients CDs
– Fully customize user privileges for different types of users
– DICOM Send & Receive integrated
– DICOM Print support
– Modality Worklist support
Opal Aquire
Features
– X-Pipe Technology: sharper images, clarity
– Quick view selection
– Customizable image sharpness level
– Auto Contrast upon processing, no need to adjust
– Image auto-shutter/crop (keeps DICOM standard size for sending)
– Sends images in the background upon exiting for added efficiency
– Generator Integration available on select systems, contact sales for details
Digital X-Ray Equipment & DR Technology
MedSouth carries a huge range of digital radiography (DR) equipment. That means regardless of the size of your office or facility, or the field you're in, we'll have the right equipment and x-ray accessories to match your needs. Our diverse lineup of digital x-ray equipment includes both digital radiography, or DR, equipment, as well as computed radiography, or CR, equipment.
Whether you're moving to a completely digital radiography environment, or you're integrating your new DR technology with a traditional system, we'll find the right products and solutions for you. That means you can convert an analog imaging system to a DR system via flat panel detectors. You'll enjoy improved quality, a more cost- and time-efficient system, and many other benefits as well. In addition to offering great prices on digital radiography equipment, we also provide servicing, and we emphasize building positive, long-term relationships with all of our clients.
Call us directly at 877.632.9729 for more information on any of our products, or to receive a price quote on the digital x-ray equipment you're interested in. leo.
When you're ready for a quote, or if you have any questions, you can get started by calling us directly at 877.632.9729. We look forward to hearing from you and providing more information on how we can offer you a wonderful solution for veterinary imaging equipment.